Featured Item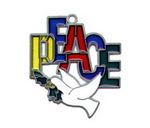 3-1/2"X3-1/2" Stock Sun Catcher/ Ornamen...
PinLine invented suncatcher manufacturing back in the 1970's and we remain the worlds largest producer. Let our experts help you design a sun-catcher stained glass ornament that will become a keepsake...
$4.80 - $5.50
Get Your Business Noticed!
Welcome to Footprint Promotional Advertising!
Choose from thousands of customizable items and promotional products!
We have promotional bags, corporate gifts, promotional pens, mugs, men's apparel, women's and kids' apparel, indoor and outdoor banners, promotional t-shirts, business cards, flyers, direct mail and more!
Give us a call and we'll find exactly what you need to get your business noticed!
Footprint Promotional Advertising will personally deliver to Northeastern Minnesota and Northwestern Wisconsin, including Duluth, Superior, CLoquet, Proctor, Virginia, Hibbing and Grand Rapids.
We can ship to every state in the United States. Order online or give us a call, we look forward to hearing from you!